Dulcie Troup

The go-to gift guide to choose the perfect watch for your Dad this Father's Day based on his personality with H. Samuel

With Father's Day fast approaching, it can be difficult to decide on the perfect watch to gift your Dad that he will love and use again and again.
Lucky for you, H. Samuel is the ultimate place to shop for both thoughtful and fashionable watches that will suit every Dad this Father's Day.
Together with H. Samuel, we have cultivated the ultimate watch gift guide to help you choose the perfect watch for your old man based on his personality and style.
The Hardworking Dad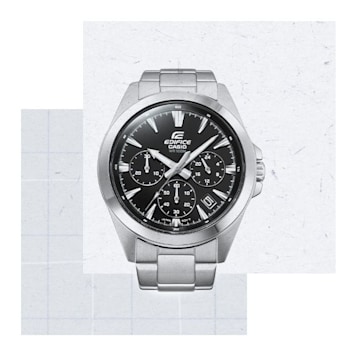 Casio Edifice Exclusive Men's Stainless Steel Watch, £180, H. Samuel
SHOP NOW
For a Dad who needs simplicity and functionality for an everyday watch, look no further than the Casio Edifice Exclusive chronograph. Housed in stainless steel, the glass of the watch face is scratch resistant making it ideal for the hard working Dads who are hands on in their daily lives both at home and at work. Perfect for everyday wear, this durable watch is also water resistant up to 100M.
The Refined Dad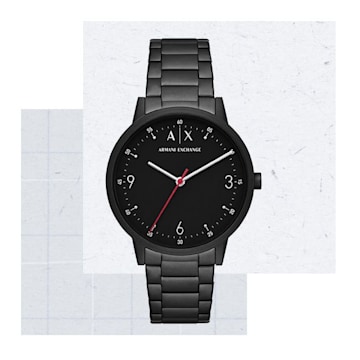 Armani Exchange Men's Black Stainless Steel Bracelet Watch, £149, H. Samuel
SHOP NOW
For the refined father, this Armani Exchange Stainless Steel watch is the best accessory to look sleek and suave. It's hardy exterior and matte black dial is perfect for a Dad who likes to be understated but stylish.
The Practical Dad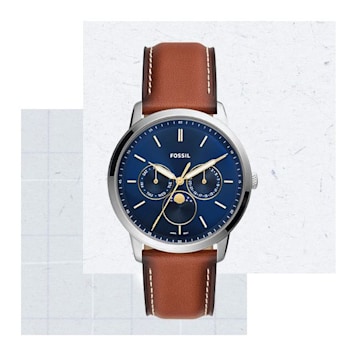 Fossil Neutra Minimalist Men's Brown Leather Strap Watch, £159, H. Samuel
SHOP NOW
The Fossil Neutra Minimalist Brown Leather Strap watch is simple but classic. Complete with a navy watch face and gold dial, this watch is ideal for a Dad who likes to keep his look straightforward and effortless.
The Sporty Dad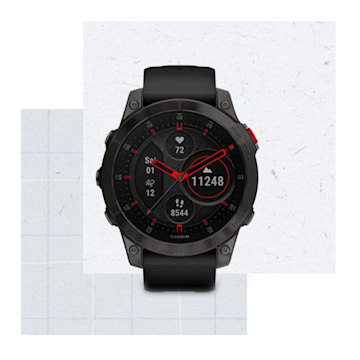 Garmin epix Gen 2 Men's Black Silicone SmartWatch, £899.99, H. Samuel
SHOP NOW
An essential for the father who is a fitness-fanatic, the Garmin epix Gen 2 Silicone SmartWatch is the ultimate watch for Dad's who love to play sports and track their workouts. The high-tech integrated system will allow your Dad to monitor his hydration, heart rate and sleep patterns. He can also watch easy-to-follow cardio, strength, Pilates and yoga workouts straight from the screen on the watch face, taking his exercise routine to the next level.
The Creative Dad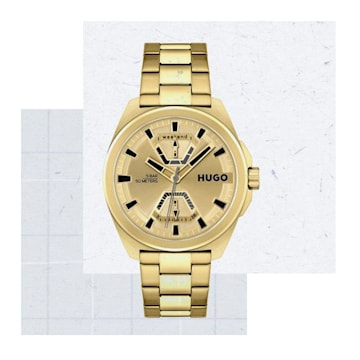 HUGO #EXPOSE Men's Gold Tone Bracelet Watch, £189, H. Samuel
SHOP NOW
Gold watches are all the rage and for a Dad who is artsy and innovative, you can't go far wrong than the HUGO #EXPOSE Gold Tone watch. Designed for the modern man, it's unconventional face design and vibrant metallic finish is ideal for a father who likes to set themselves apart from the rest.
The Fashionable Dad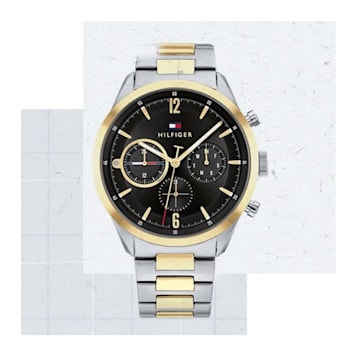 Tommy Hilfiger Men's IP Two Tone Bracelet Watch, £199, H. Samuel
SHOP NOW
For the Dads who are particularly brand-conscious, this Tommy Hilfiger Two Tone watch is a trendy but tasteful way to show off their attention to fashion. Presented in a stylish colour scheme and original Tommy Hilfiger packaging, his eyes will light up when opening this luxurious accessory.
Discover the full selection of Father's Day gifts at hsamuel.co.uk
UPI